Condos & Homes For Sale in Somers Point, NJ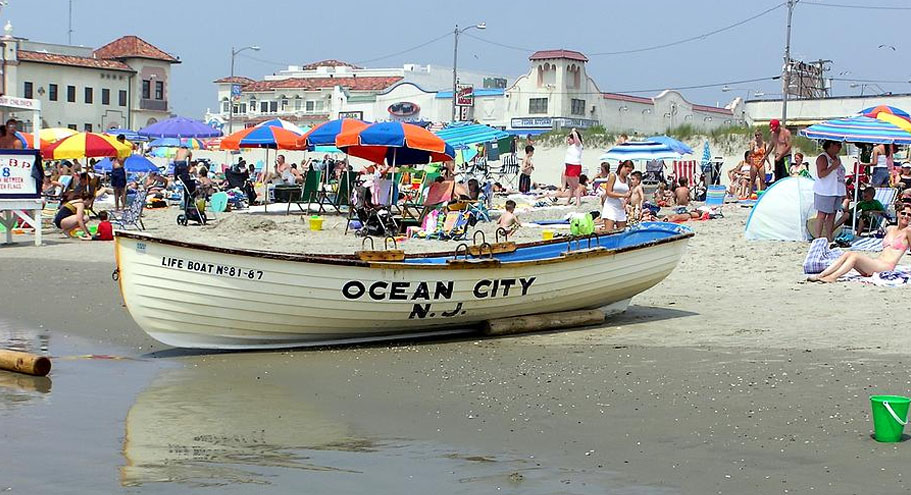 Buy Real Estate in Somers Point, NJ
The Best Houses for Sale in Somers Point, NJ
When you're looking for homes for sale in the beautiful city of Somers Point, NJ, you're going to have a lot of options. It can be easy to miss the home of your dreams because you're overwhelmed by all of the selections. Using our real estate agency can make it easier. At Berger Realty, we have several different types of property for sale. Our realtors can help you find the one that's perfect for you. Here's what you need to know about our real estate agency in Somers Point, NJ.
We Have Several Different Types of Property for Sale in Somers Point, NJ
If you're looking to buy real estate in Marmora, NJ or Somers Point, NJ, then you have a ton of different options. You don't always need to look for houses for sale either. Sometimes, it may be easier or more agreeable to buy condos. Our condos for sale are an excellent opportunity for first-time buyers and real estate investors. That's because condos don't require a lot of out-of-pocket repairs. Any problems with your condo are handled by the landlord. Our condos for sale can be quickly turned into rental units that can earn you passive income during the summer months when tourism is high.
Somers Point NJ, like homes for sale in Linwood, NJ, sees a lot of tourism and its homes for sale could be a great opportunity for real estate investors. Our real estate agency can help you find condos for sale or other types of property for sale that best matches your ability to own and maintain them. If invested in the right way, you could easily set yourself up for a comfortable retirement.
Our Realtors Can Help You Find Your Dream Home in Somers Point, NJ
Why Our Realtors Make Buying Properties Easy
Looking for houses for sale in Longport, NJ or Somers Point isn't easy. Our agents make it so. When looking for homes for sale for yourself or for real estate investing, our realtors can give you the options best suited for you. Some of the benefits you can experience by working with our agency are:
• Huge lists of homes for sale in the area
• Expert knowledge of the real estate area
• Experience in transitioning vacation homes into rental properties
Whether you're new to buying homes and turning them into rental properties or you just want a vacation home of your own, our team can help you. By using our simple search tool, you can filter out the homes that don't match your needs. Only what you need will be displayed. It's easier than ever to buy a home through our agency. When you're ready to convert that home into a vacation rental, we're also ready to help. We can promote your rental, so you can maximize your profits.
Check Out Our Listings Today
Don't miss out on an incredible opportunity to generate passive income and enjoy your very own vacation home. Rely on our agents and agency today to find you the perfect home.
Top Real Estate Agencies in Somers Point, NJ
Invest in Homes For Sale in Somers Point, NJ
Real estate investing doesn't have to be difficult. Anyone who buys a home is taking part in some form of real estate investing. You try to keep your house in good shape to increase your equity and sell it at a higher price point from which you originally bought it. Whether you want to turn a home into a rental or you want to live in it full-time, you need the help of Berger Realty. Here's what you need to know about investing in homes for sale in Somers Point, NJ.
Why You Should Invest in Houses For Sale in Somers Point, NJ
Somers Point, NJ has tons to offer both locals and tourists. That makes it a place ripe for investment. There are plenty of houses for sale that can be turned into vacation rentals. As an investor, you can easily market your rental as a place for tourists to get away to. Instead of dealing with the heavy traffic and population of big, touristy, cities, they can relax in peace at your rental.
Your rental can also provide them with benefits that they can't find in hotels. Our homes for sale in Somers Point, NJ offer privacy, independence, and flexibility. Your renters can feel as though they own a piece of the beach or their vacation spot of their very own.
Even if you don't plan on turning homes for sale in Somers Point, NJ into a rental, you're still going to have plenty of opportunities to invest in your home for the future. Real estate has done well in Somers Point and will likely continue to rise as tourism does. By living in the home and keeping it up, you'll likely sell it at a price higher than what you bought when it comes time to sell. We can make finding houses for sale with great turnaround easier.
Contact Our Real Estate Agents Today
Searching for houses for sale doesn't have to be difficult. Contact our agents today to start looking for homes for sale that match your needs. We can show you homes for sale that you won't find anywhere else.