Real Estate Listings in Margate, NJ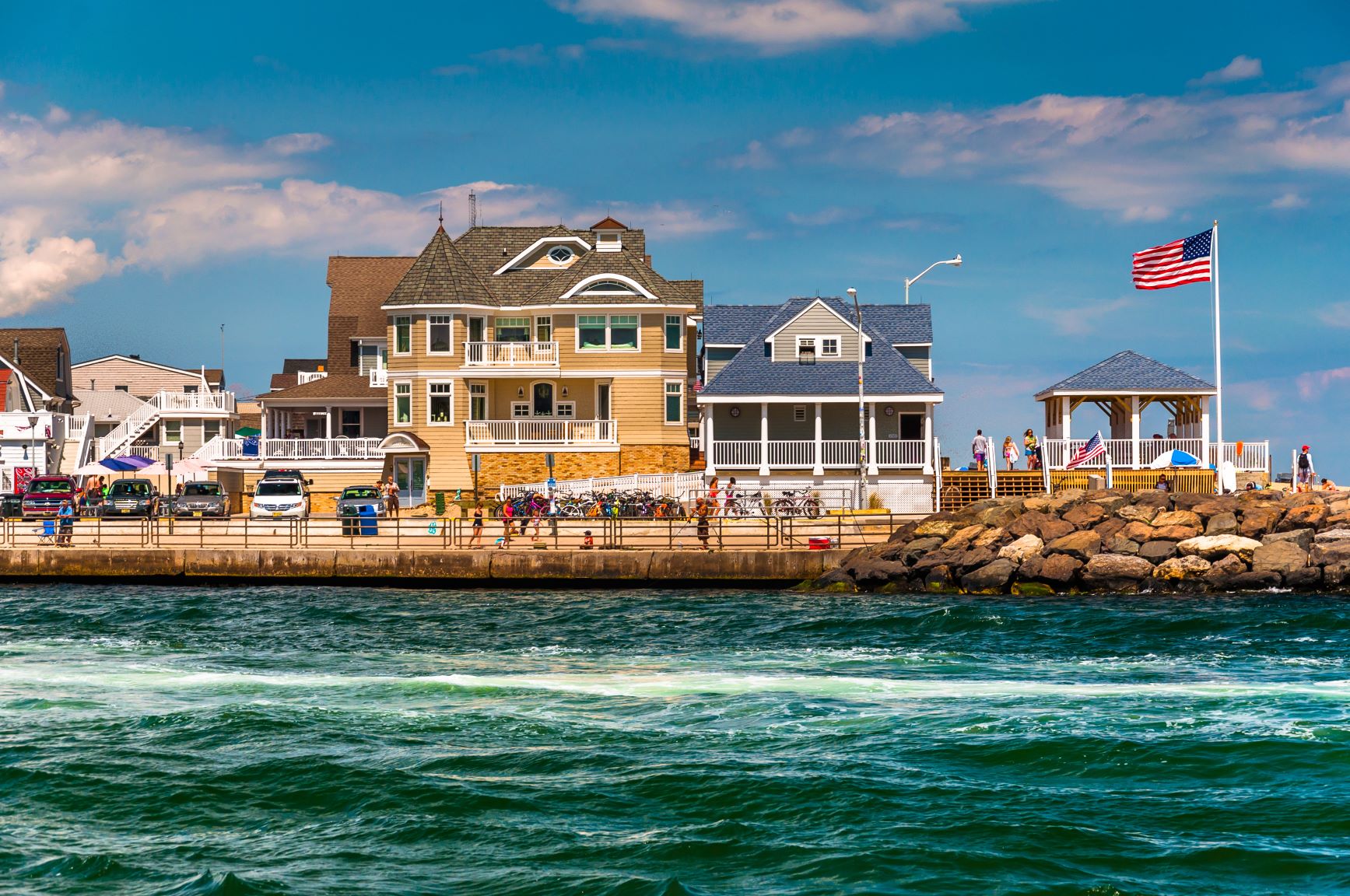 Find The Best Condos & Homes For Sale in Margate, NJ
The Best Homes for Sale in Margate, NJ
When looking through real estate listings for houses for sale in Margate, NJ, you may find yourself frustrated. The real estate listings may not give you the information that you need to make an informed decision on whether or not you wish to buy the property. It may not even be up to date. If you're looking for real estate in Margate, NJ, then you should work with the best real estate agents in the area. At Berger Realty, we help people find their dream homes and potential investment opportunities. Here's everything you need to know about our services in Margate City, NJ.
We Have Several Different Types of Real Estate Listings
If you're looking for homes for sale in Ventnor, NJ or Margate, NJ, then we have you covered. Yet we also have listings available for those who want to buy a condo. Whether you want a single-family home, condo, or some other property type, we likely have a listing just for you. Some of the most popular types of property we have for sale are:
• Single-family homes
• Vacation homes
• Condos for sale
• Apartments
• Townhomes
Whether you want your home to be right in the heartbeat of downtown Margate City, NJ or you prefer the privacy of living in the suburbs, we can find the perfect home for you. Our real estate listings are vast.
Contact Our Realtors in Margate, NJ To Get Started Today
We Make Finding Houses for Sale in Margate, NJ Easy
Searching for homes for sale in Longport, NJ and Margate, NJ isn't easy. You can sometimes be hit by so many listings that you're not sure which one to look at first. Your real estate agents may even be pushing you to properties that don't match your requirements. Our realtors try something different. On our website, we have an easy search tool that makes find houses for sale easier than ever. All you need to do is search the area you want to live in. Then you can narrow your search further by adding in filters like how many bedrooms or bathrooms you want in the home.
From there, our real estate agents will create open house listings that match your results the best. The only homes you go to are the ones that actually match your criteria. This saves you time, money, and gas. Our realtors understand how pressed you are for time when it comes to buying a home or moving. That's why we make the process of finding homes for sale efficient and easy.
We Understand Real Estate Investing
Due to its close location to some of the biggest tourist cities in NJ, Margate could be a great opportunity for real estate investing. Whether you're looking for condos for sale or houses for sale, you could have an opportunity to earn passive income. Using your home or condo as a vacation rental could be a great way to earn extra money every summer. While you enjoy a vacation somewhere else, you could have guests paying off your mortgage or rent while enjoying their own vacation. Our real estate agents have expert knowledge about how to turn real estate into an investment opportunity. When you're ready to convert your property into a vacation rental, our realtors will show you the ropes.
Contact Us Today to Look for Houses for Sale
When you're on the hunt for homes for sale that matches your needs the most, then you need to be able to rely on experts in the area. We are those experts. Save time and money by utilizing our search tool and staff.
Invest in Real Estate in the City of Margate, NJ
Living in Margate offers plenty of investment opportunities, especially when it comes to real estate. Situated close to major tourist destinations, Margate offers vacation-goers a chance to relax away from the hustle and bustle of those cities. If you're looking for a new real estate investment opportunity or you're just interested in finding houses for sale in Margate, then you need the help of Berger Realty. Our realtors can help you make a solid decision on which home is right for you. Here's why you should invest in the city of Margate, NJ.
Why Invest in Houses for Sale in Margate, NJ?
As real estate agents, we always keep an eye on the market. Because of that, we often see a lot of patterns when it comes to tourism. A city that can bolster its tourism often sees great investment opportunities for its homes. Vacationers want something different than what typical hotels can provide.
Vacation rentals can provide this service. Homes for sale can be easily turned into vacation rentals. It's all about advertising. You can market your rental as a getaway from the busy city life. Those who need to relax and recharge will find plenty of rest at your rental.
Our realtors can help you find homes for sale that offer a great opportunity for investing. Whether it's close to a large tourist hub or by the water, it's possible to transform your home into a vacation rental.
Before you know it, your house may be generating its income and paying for itself.
Why You Need Our Realtors
To ensure you have all of the real estate listings at your fingertips, you need to work with our realtors. Some real estate listings are by-owner only. These listings don't always make it to big websites. Our real estate agents can help you find homes for sale that are harder to find.
You won't miss out on a great deal for houses for sale with our real estate agents at your back.
Check Our Homes For Sale Today
Contact our real estate agents today to see the real estate listings we have available for you.