America Greatest Family Resort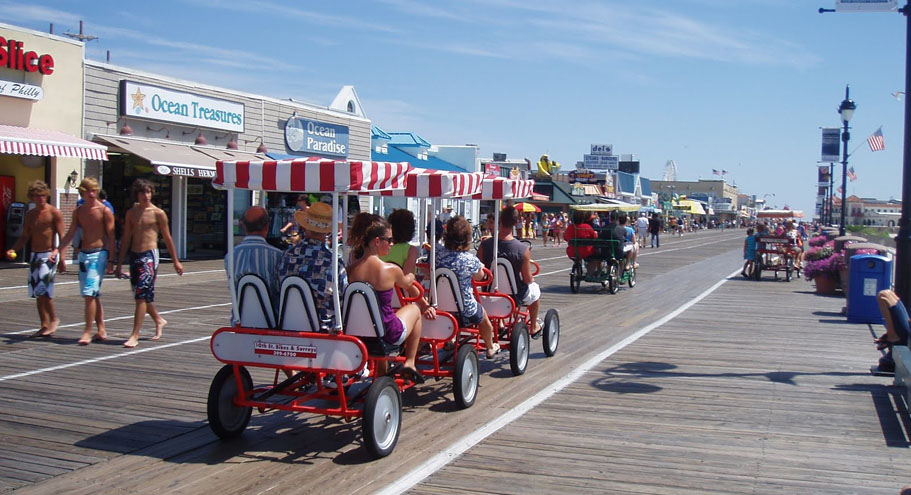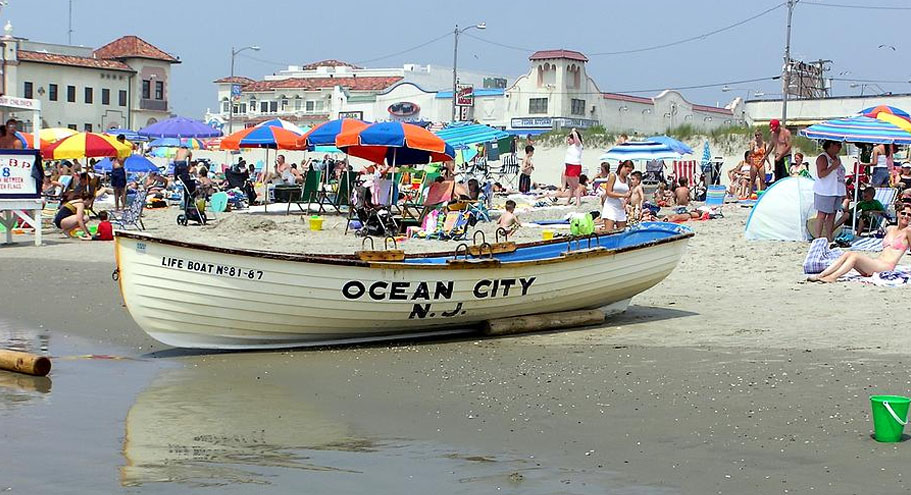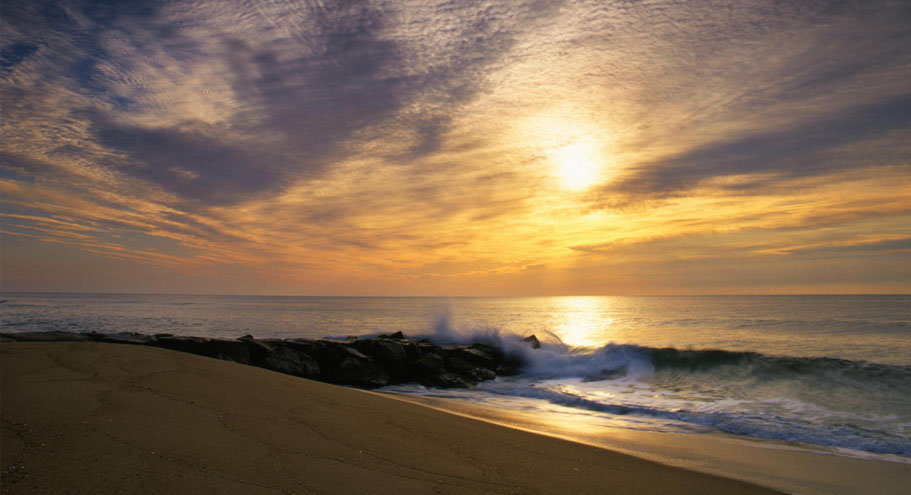 When Was Ocean City, NJ Discovered?
In 1700, whaler John Peck began using the barrier island as a place where he and his men could put their freshly caught whales while they went out searching for more. The island eventually became known as Peck's Beach
What Was Peck's Beach Used For In The 1700's?
After Peck's inhabitation, the island had a few purposes: it was an Indian summer fishing camp, a place for cattle to graze and sometimes mainlanders would boat over for a picnic or to hunt.
When Did People Start Residing in Ocean City?
In the mid 19th Century, it was Parker Miller and his family that became the first year-round residents of the island. The Millers lived at what is now the corner of Seventh Street and Asbury Avenue. Parker worked as an agent for marine insurance companies, raised cattle and farmed the land that was known as Peck's Beach. It was almost 30 years later when the Ocean City we know today was born.
How Did Ocean City, NJ Become What It Is Today?
In 1879, four Methodist ministers (Ezra B. Lake, James Lake, S.Wesley Lake and William Burrell) purchased Peck's Beach to make it a Christian seaside resort and camp meeting place. The men came together under a cedar tree (which still stands at Sixth and Asbury) and formed the Ocean City Association after the name they chose for their newly acquired land, Ocean City.

The group laid out the streets and sold lots for commercial and residential uses. They built the Tabernacle that still stands today between Fifth and Sixth Streets and Asbury Avenue. Camp meetings began the following summer. That's all it took for Ocean City to begin its life as the wonderful barrier island by the sea. Homes, hotels, bridges, railroads and schools were soon built. The boardwalk that is treasured today was not only built but rebuilt several times, as natural disasters kept wreaking havoc on the structure.
BEACH FAQs
What Is There To Do In OCNJ?
Besides visiting the beach and relaxing in the sand, there are tons of restaurants, amusement parks and shops you can go to in Ocean City, NJ. The boardwalk is filled with great food, fun roller coasters and other forms of entertainment. You can also visit one of many casinos!

Some of the most popular attractions in OCNJ are Gillian's Wonderland Pier, Playland's Castaway Cove, OC Waterpark and much more! Find everything you need from amusement parks, fishing, boating, biking, kayaking, mini-golf, surfing, shopping, live music, and more. Learn more by viewing our OCNJ Places of Interest page.
Are The Beaches Free?
Beach tags are required for all beachgoers in OCNJ ages 12 and older. Seasonal beach tags are $25, weekly tags are $10 and daily tags are $5. View our OCNJ Beach Tags page to learn more.
Are Shops & Restaurants On The Boardwalk Always Open?
The boardwalk is always open to the public. During summer, rides and stores generally close by 11 pm. Certain shops and arcades on the boardwalk are open year-round with limited hours, but most shops close in the late fall and stay closed through the winter.