Ocean City New Jersey Vacation Rental Search
Find The Best Rental Properties in Ocean City, NJ
The Best Beach House Rentals in OCNJ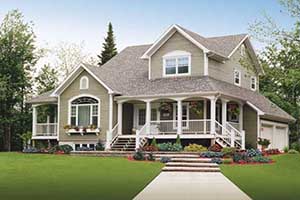 If you're looking for a vacation rental that's similar to what an Airbnb offers, then you need to check out our beach house rentals in Ocean City NJ. Even if you're looking for last minute ocean rentals, we can likely help you. At Berger Realty we specialize in putting together incredible summer house rentals in Ocean City, NJ and in other beautiful locations. We have several different types of weekend rentals and even season-long rentals that you're sure to love. Here's everything you need to know about Airbnb experience.
We Have Several Different Types of Rental Properties in OC NJ
One incredible aspect of our real estate rentals is that we offer several different types of rental properties. Generally, our rental properties on the Jersey Shore fall under these categories:
One-bedroom homes
Single-family homes
Townhomes
Condos
Apartments
Our one bedroom rentals in Ocean City, NJ are the perfect choice for couples looking to make the most of their beach trip. We have new homes for rent as well as shore houses. Our homes for rent typically contain anywhere from a single bedroom to three. You may even discover one that five or six bedrooms. Several of our houses to rent also include sleeper couches for the children.
Browse Vacation Homes in Ocean City, NJ That Are Filled With Amenities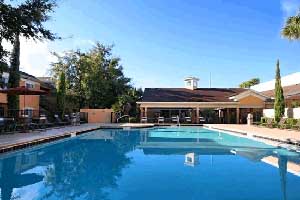 Besides our homes for rent, we also have apartments for rent. These are great last minute vacation rentals because we typically always have a few ready to be snatched up. When choosing to stay in our apartments for rent, you have ease of access to the beach as well as several other amenities. Our apartments for rent typically come with elevators and other accessibility options. It can be difficult to find OC rentals with an elevator. Our apartments for rent make it easier. Finally, our yearly apartment rentals make vacationing in the city just that much more affordable.
Our condo rentals are similar to our apartment vacation rentals in that they also offer several amenities. Our Harbor House Ocean City, NJ rentals, for example, is our own privately-owned condo. We have several different condo rentals. Some are even ocean views. When choosing our condo rentals, you can be sure that if there are any problems with the unit, just like Airbnb, we'll take care of it for you. You can enjoy your trip to OC without any worries. Our condo rentals are also a more affordable approach to experiencing the very best that Ocean City Jersey Shore has to offer.
Aside from our condo rentals, you may prefer an entire home to yourself. We can also provide that experience. We have several home rentals on the Jersey Shore. One key factor of our home rentals is that many of them are Ocean City oceanfront rentals. Even our one bedroom rentals in Ocean City NJ sometimes come with a view. Our vacation home rentals in New Jersey allow you the privacy that you want when on your vacation. Even our Ocean City NJ bayfront rentals come with privacy. You're going to love staying in our houses to rent.
Our Summer Vacation Rentals in OCNJ Offer Amenities
Our shore rentals and other summer house rentals also come with amenities. We have rental homes with pool that are the perfect choice for those who want to spend all day on the beach. Rental homes with pool also offer you a chance to invite friends and family over for your own private afternoons and evenings in the sun. House rentals with pool is a great way to make your beach trip in Ocean City Jersey Shore even more memorable.
We Have Beachfront Rentals
Whether you want condos on the beach, or you want the homes for rent to be on the water, we have you covered. We have OC NJ boardwalk rentals that put you right on the water. Our oceanfront rentals like our condos on the beach or our houses to rent allow you to overlook the incredible ocean. We have several different oceanfront rental types. Our houses to rent are a great option for those who want to be on the beach as if they own it. Our condo rentals oceanfront is another great option for those who want to enjoy the very best of sharing fun amenities and being on the ocean. Whether you want summer rentals by owner or oceanfront rentals owned by us, we have the property for you.
Bring Your Pets
Some of our vacation rentals with pool, or new homes in OCNJ also allow pets. There are several Jersey Shore pet friendly rentals in the area you want to stay in. If you're looking for last minute vacation rentals in New Jersey, then we have summer rentals for you. Bring your favorite pet along with you. They're sure to love condos on the beach or other real estate rentals.
We understand that it can be difficult to leave your pet at home. Many of our summer rentals by owner allow for pets, so you can bring them with you. When you need last minute ocean rentals that allow pets, our services can help you find the shore houses that fit your needs.
Stay as Long as You Want with Our Yearly Apartment Rentals in OCNJ
If you find that you love staying in OC, NJ, then why leave? Our vacation rentals by owner and our very own condos on the beach have various durations from which you can choose. We have half week rentals, daily rentals, nightly rentals, yearly apartment rentals, seasonal rentals, weekly rentals, and even last minute ocean rentals. We understand that you sometimes want your weekend condo rentals to last just a bit longer. You're having such a great time in OCNJ that you don't want the fun to ever end. Instead of just choosing daily rentals or nightly rentals, why not try our half week rentals? Those who really love the area may opt for our weekly rentals or even our seasonal rentals.
Need A Last Minute Beach Rental? We Can Help!
Our summer rentals by owner can even be extended to seasonal rentals if agreed-upon initially. When you visit our site, you'll find an easy way to secure your daily rentals, nightly rentals, weekly rentals, and even half week rentals all with a few clicks of your mouse. Want to stay in our beach home rentals for the entire summer season? Then we have that option, too. Because our beach rentals are sold-out quickly, you'll want to make sure you book your rental property with the dates you have in mind as soon as possible. Even our rentals by owner are quick to be taken. No matter how long you want to vacation in OCNJ, you can book your summer rentals with plenty of flexibility and ease.
Why Should You Book Our Beach House Rentals?
If you're new to the Airbnb kind of approach for summer vacation rentals, then you may wonder why you should choose our agency to find the perfect vacation home rentals. Like Airbnb, we have many vacation rentals by owner that are renovated and cleaned up to become perfect home rentals and beach rentals for guests. Vacation rentals afford you unique benefits and privacy that you can't receive when choosing to stay at a resort or hotel. For one, the hotel might not offer you the same kind of view or experience that shore rentals might. Oceanfront rentals can place you right on the beach and in the action. Yet the summer house rentals also give you complete privacy. You're not sharing it with a bunch of other hotel guests.
You can even find rentals with pool. While hotels have pools, you're also sharing them with dozens of other guests. Our rental homes with pools are reserved for you and your family. They're cleaner and taken care of more frequently. Beach vacation rentals give you every benefit of a beach trip while also making you feel like you live there. You don't feel like you're on a trip when staying at one of our beach front rentals on the Jersey Shore. You feel like you own the rental property.
Why You Should Choose Us to Find Your Perfect Vacation Homes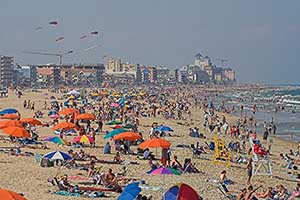 It's not easy to find vacation homes for rent. With so many shore houses, new homes, and house rentals with oceanfront to go through, you may end up missing the one that actually fits your needs the most. That's why using our beach house rentals services can help. When using us to find your vacation rentals, you'll be able to narrow down your search. Does your weekend rentals need to have two bedrooms? Then we'll show you all of the summer vacation rentals that fit your search the most.
Perhaps you want a pool. We'll help you find house rentals with pool, so your trip is complete. We have several rentals with pool, even some rentals by owner, that can scratch every need you have. In addition, we'll help with any problems you have with your vacation homes. If something is missing or not working, then just let us know. We'll handle it for you, so you don't have to worry about a thing while on your trip.
Aside from rentals with pool, we also have home rentals that are both on the ocean and in the city. If you have a specific location that you want your summer home rentals to be in, then we can help your narrow your search down to those areas. We have several beach house rentals on the ocean or bay that can give you waterfront views.Yet we understand that not everyone wants their vacation rentals with pool or their weekend condo rentals to be in the thick of the tourists. Whether you want beach rentals oceanfront or vacation homes for rent in the city, we have several different new homes and vacation rentals by owner for you.
We'll Help You Find Investments
Perhaps when staying at one of our beach rentals, you may realize that there are plenty of investment opportunities to be had with beach vacation rentals. We can make you become one of our rentals by owner.
If you have dreams of owning your own beach rentals, vacation rentals, or summer rentals, then we can help. Not only do we have rental properties, but we also sell many of our beach front rentals and house rentals with pool. We have a huge list of summer rentals just waiting to be snatched up by new owners. If you're tired of renting beach vacation rentals, then buying your own summer home rentals may be a great option.
Not only will you save money on your trips going forward, but you can also turn them into investments. You can turn your beach rentals, vacation rentals, vacation rentals with pool, and house rentals oceanfront into a great method for adding to your retirement fund. Real estate rentals are a great way to make passive income even after you retire. Our expert team will help you find the vacation home rentals or condo rentals oceanfront that fits your needs. Whether you need something like condo rentals oceanfront where most of the work is done for you or you want to be more hands-on with vacation home rentals, we'll put together a list of properties for you.
Real estate summer rentals like weekend rentals, beach front rentals, summer home rentals, and house rentals oceanfront are all great ways to invest in your future. After you've bought your real estate summer rentals like beach rentals oceanfront or other summer rentals, we'll help you promote it. When people search on our site for real estate summer rentals or beach vacation rentals, then your property will be listed. We'll help you grow your guests, so you can start earning back on your investment.
Choose Us Today for Real Estate Rentals
When you're looking for real estate summer rentals like beach rentals oceanfront, then we're the site to use. Make your trip easier by relying on us today.