Tips on Getting Your Children to Put Their Electronics Away During Your Beach Vacation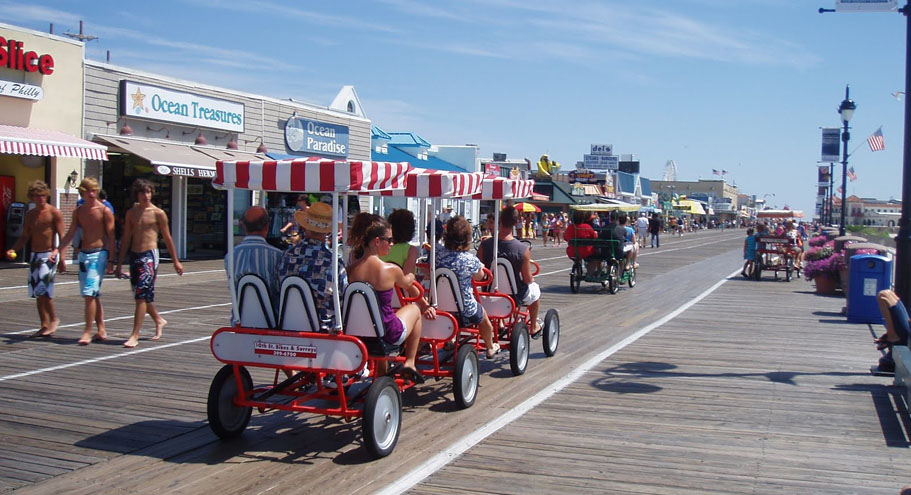 Beach vacations are a time to relax and enjoy the company of your loved ones. However, if you're like most parents, chances are you've found yourself struggling to get your children to put their electronics away and enjoy the simpler things in life. If this sounds familiar, don't despair. Here are five tips to help you enjoy a screen-free beach vacation with your family.
1. Go For Beach Walks or Hikes
One of the best ways to get your children to put their electronics away is to go for beach walks or hikes together. During these walks, take the time to point out interesting things like shells, birds, and other animals. This will not only help your children appreciate nature, but it will also give them something else to focus on besides their screens.
2. Have a Pet Day Out
If your Jersey Shore rental is pet friendly, take advantage of it! A day at the beach is the perfect opportunity to introduce your pet to the sand and waves. Your kids will love playing with the dog in the water and will be more likely to put their screens away if they're busy chasing after Fido. However, don't forget to pack the essentials like food, water, and a leash. This will help to make sure that your pet has a fun and safe day at the beach.
3. Play Beach Games
One way to get your kids to put away their electronics is to play beach games with them. Try to find games that everyone can enjoy and that will help create lasting memories. One game that is always popular is frisbee. You can also bring a ball to play catch or soccer. If you have small children, they might enjoy playing in the sand or building sandcastles. There are plenty of beach games to choose from, so take some time to find ones that your whole family will love.
Remember, not only will this help your family bond, but it will also allow everyone to discover their competitive side.
4. Visit the Local Attractions
The Jersey Shore is home to many different attractions that your family can enjoy together. Some of these attractions are either located within walking distance or a short drive from your Jersey Shore vacation rentals. One popular attraction is the boardwalk. Here, you and the kids can walk, ride bikes, or rollerblade while taking in the sights and sounds of the shore. There are also rides for all ages, arcades, and plenty of places to eat. This is sure to be a day that the whole family will enjoy, and it will give you a chance to take a break from the screens.
5. Send the Kids on a Treasure Hunt
A great way to get the kids to put their electronics away is to send them on a treasure hunt. This can be done either on the beach or in your vacation rental. Hide small treasures around the house or yard and give the kids a list of things to find. For example, you could hide shells, coins, rocks, or even pieces of candy. This is a great way to get kids to explore their surroundings, and it will also help them use their imaginations.
A Beach Vacation Awaits
By following these tips, you're sure to have a screen-free beach vacation that the whole family can enjoy. Looking for a Jersey Shore rental pet-friendly beach vacation house? Berger Realty has vacation rentals that are perfect for families of all sizes. Call us today to book your next vacation. We can't wait to help you create lasting memories with your loved ones.