How The Ocean City We Know Of Today Was Born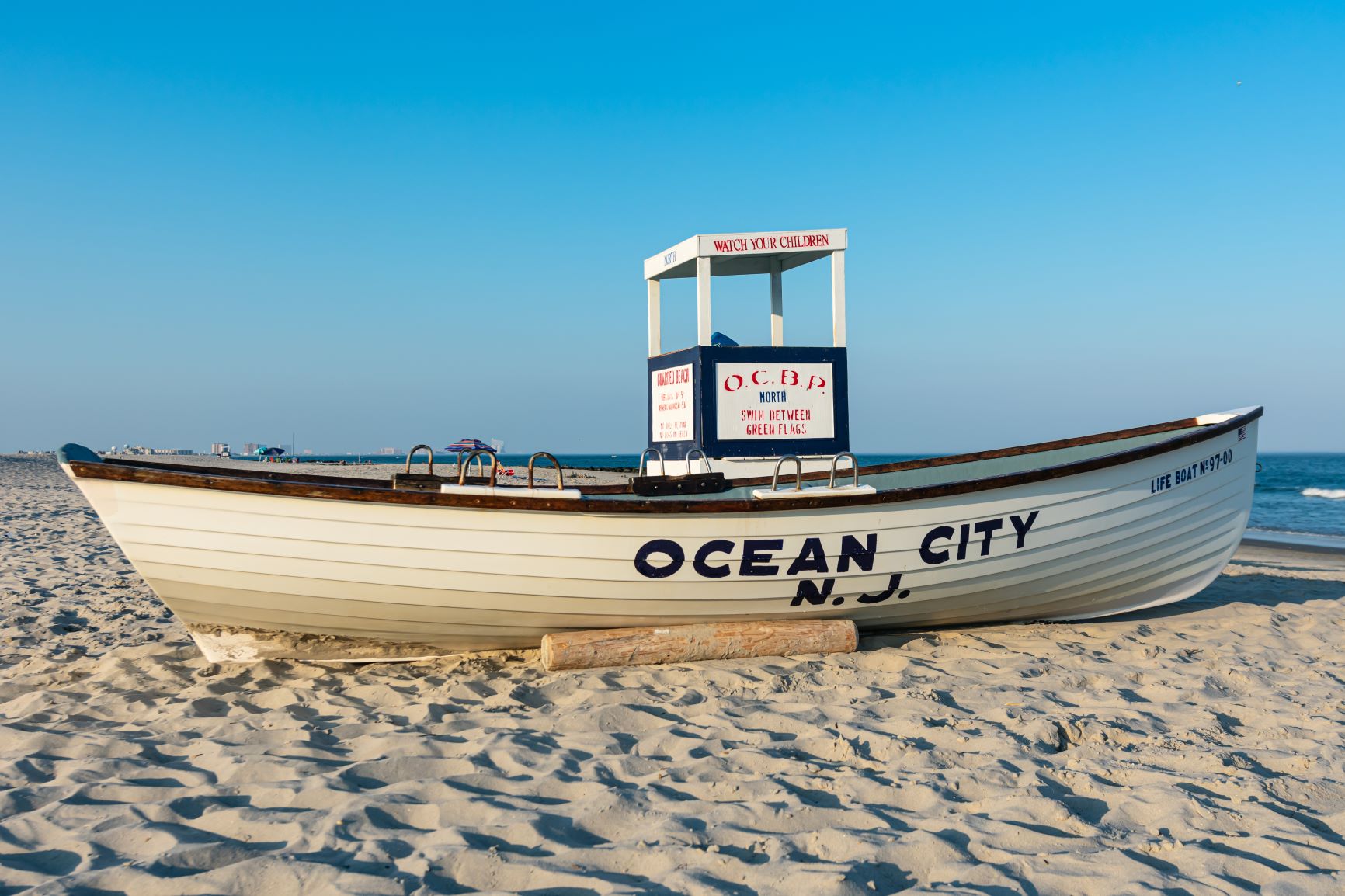 Ocean City in New Jersey's Cape May County is proud to use the motto "America's Greatest Family Resort" as it offers so much to residents and visitors of all ages on a year-round basis. The city was named for its oceanside location.
There are more than a million second homeowners and tourists from all over the USA who visit in the peak season to enjoy and vacation in this eight-mile-long barrier island with its eastern side bordering the Atlantic Ocean.
Among the many activities are:
* Its beautiful beach and bay where one can sunbathe, fish, boat, kayak, or jet ski. The beach has had to be restored due to erosion over 40 times since 1951.
* The 2.5-mile boardwalk, built in 1880, has a Music Pier, two amusement parks, bike and surrey rentals, various dining options, an arcade, miniature golf courses, and more. The "OC Waterpark"is open just in the summer.
* A downtown shopping area has numerous unique stores and shops.
Interesting Historical Facts
* Originally, Native Americans set up their fishing camps in the summers around Ocean City.
* In 1700, whalers used the island on their travels. John Peck made the island whale storage plus it was also popular for cattle grazing, and the land eventually started to be called Peck's Beach.
* Ocean City became a borough on May 3, 1884, had the borough reincorporated on March 31, 1890, and was then incorporated as a city on March 25, 1897.
* Numerous historical landmarks are still on the island, and that includes the tall cedar tree under which the Ocean City Association was incorporated and which still stands today in the Ocean City Tabernacle lobby.
* The Wonderland Amusement Park, renamed Gillian's Wonderland Pier, opened in 1965. Playland's Castaway Cove is also located on the boardwalk. "GaleForce," a roller coaster with a speed of 64 miles per hour and has a 125-foot vertical drop, opened on May 26, 2017.
* In 2013, the city started a $10 million project to rebuild the boardwalk and to remove 12,000 cubic yards of sand. Expected to take seven years, in March 2018 the work actually finished two years ahead of the scheduled date.
When visiting, Berger Realty, established in 1920, has the largest selection of summer vacation homes for Ocean City rentals. If you are interested in renting or purchasing a vacation property, Berger Realty is the place to go to locate what fits the needs of your family. Ask for the FREE Ocean City Visitors Guide and other pertinent information.