6 Kid-Friendly Activities in Ocean City, New Jersey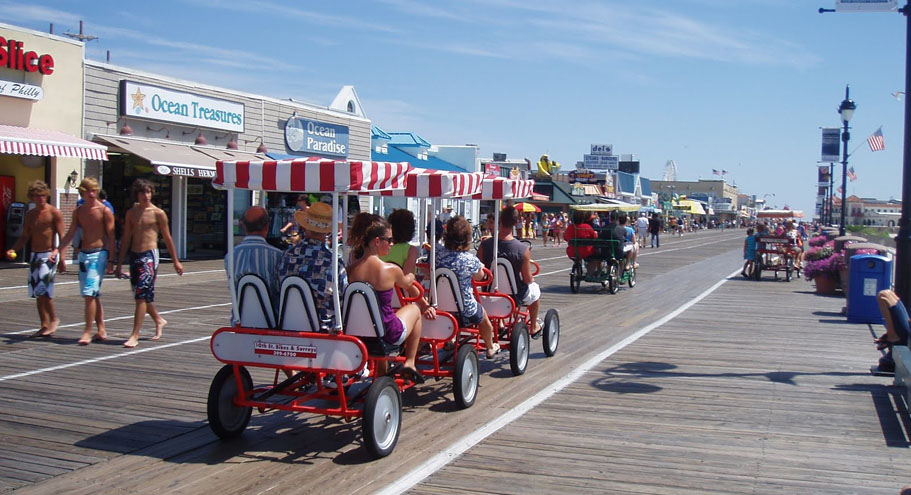 With its beaches, resorts, restaurants, and overall amusements, Ocean City is one of the best places to take a vacation. It's especially nice if you're traveling with kids who will be wide-eyed at all of its wonders! Here are just a few family-friendly things to do during your trip.
1. Walk the Boardwalk
At more than three miles long, the Ocean City Boardwalk is the crowning jewel of the city. There are shops and cafes; there are carousels and roller coasters; there are kite flyers and street musicians. The only thing that your kids will like more than the arcade games is the funnel cake.
2. Hit the Beach
You can't visit Ocean City without visiting the ocean! There are numerous places to enjoy a bit of sun and sand, and you can even find Ocean City beach rentals if you don't want to share your space with others. Book everything from a condo with a view to an entire single-family home with beach access.
3. Get Thrills and Chills at the Amusement Parks
There's something for everyone at Ocean City's amusement parks. Babies can splash in kiddie pools; kids and teens can ram bumper cars into each other; mom and dad can enjoy a nice meal on a scenic train ride. There are also more carnival games and food stalls than you can even imagine!
4. Shop 'Til You Drop
Take home some souvenirs when you go shopping in Ocean City. Besides the stores along the boardwalk, there are also malls, farmer's markets, shopping centers and more. Additionally, since most places aren't far from a restaurant or food stall, you can snack in between rounds of retail therapy!
5. Enjoy the Great Outdoors
Besides the beach, there are plenty of ways to get in touch with nature in Ocean City. From botanical gardens to nature trails through local parks, you can implore everyone to turn off their phones for a while and simply "be."
6. Have an Adventure
Last but not least, if you want to make some memories in Ocean City, consider an activity like parasailing or ziplining. Some places have age restrictions, but others will welcome pint-sized adventurers with rides, courses, or experiences catered specifically to kids.
These are just a few family-friendly attractions in Ocean City, New Jersey. Whether you're traveling with toddlers or teenagers, everyone can have a blast at this amazing beach destination.

Any questions?
You can ask our agent.