5 Places You Must Visit in Ocean City, NJ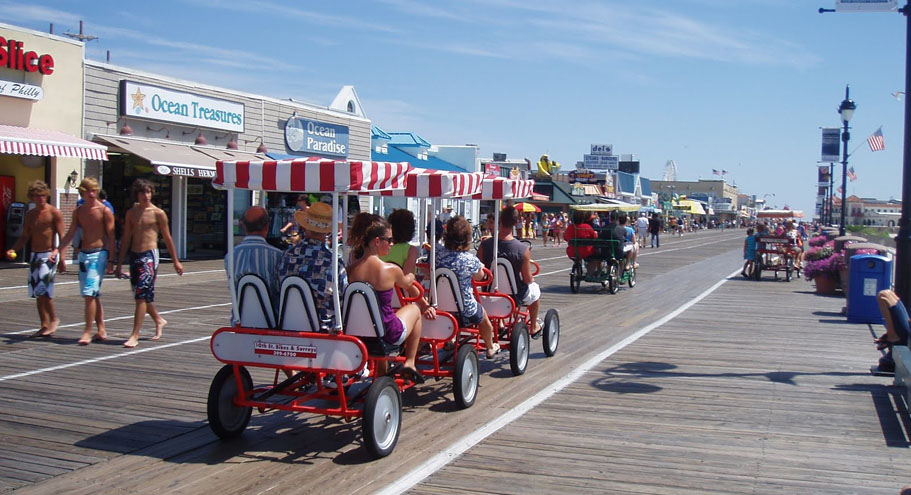 Ocean City is a renowned seaside town for family getaways. If you are planning a vacation with your family, this town is your ultimate family beach trip destination. Did you know that the last sale of alcoholic drinks in Ocean City was in 1879? Yes, plus, you can access all the amenities you need at a biking distance. How cool is that? A close-knit community awaits you at Ocean City, NJ. Here are five places you can include in your itinerary to make your fun-packed trip a success.
1. Ocean City Beaches
Ocean City has a string of guarded beaches where boogie boarders, windsurfers, and kayakers can ride perfect waves in the sparkling waters. The Ocean City hosts historic walking tours cutting across downtown. The sandy Beesley's Point shoreline has an excellent launch point for kayakers. As you explore the bay, you can enjoy fresh seafood dishes served at the family-owned Tuckahoe Inn Restaurant & Tavern.
2. Ocean City Boardwalk
The Ocean City Boardwalk is a 2.5 miles stretch dotted with world-class hotels, restaurants, family entertainment and Ocean City, NJ beach. It is an award-winning pedestrian thruway excellent for early morning bike rides or evening strolls. Come and take a walk with your pet and watch street performers, acrobats, and other artists holding live performances for hours.
3. Dining Spots
The Boardwalk and downtown have lots of eateries serving local cuisines. Whether you want coffee, pastry, good-old snow cones, or quick takeaways to recharge as you enjoy the scenery, this town will not disappoint you. Our favorite dining spot is Jon & Patty's Coffee Bar & Bistro on 637 Asbury Ave. It serves lots of seafood, sandwiches, and specialty coffee drinks. Plus, this restaurant is one of the few eateries serving gluten-free meals.
4. Downtown Shopping
The Surf Mall, Stainton's, and B&B Department Store are some of the famous shopping spots in Ocean City. You'll find a great selection of handcrafted hoodies, sweatshirts, tees and accessories, rock posters, costume jewelry, and other fun teen stuff.
5. Kids Entertainment Spots
Finally, Ocean City, NJ, is dotted with amusement parks, water parks, and lots of arcades for kids of all ages. For example, Gillian's Wonderland Pier is a staple fun avenue for rides and concessions. The Playland's Castaway Cove has at least 28 rides, roller coasters, and toy race cars. And, the Totally Tubular Aqua Park is a supervised water park with obstacles for all skill levels.
Conclusion
When you fancy getting in touch with nature on a weekend getaway, the old Ocean City town is the place to be. It's a rare opportunity to swing by the beach, stroll with family along the boardwalk, or dine and have fun shopping as Asbury Avenue. This town will create family memories that you will cherish for a long time.